Welcome to Maplebrook Chiropractic

We are located in Naperville, IL and have been for three years! Thank you to each and every patient who has trusted Maplebrook Chiropractic with your health and wellness!
Are you tired of dealing with pain, fatigue, or just ready to take better care of yourself? At Maplebrook Chiropractic, Dr. Nadia takes time to sit down with her patients and look at all aspects of their well being. This includes a consultation, exam and stress point evaluation. Often, we do not realize the harsh effects that stress can have on our WHOLE body. It's time to take charge of your health ... starting now!
Call today to set up your chiropractic or massage appointment at 630-536-8002. We also have evening hours and flexible appointment times to accomodate the Naperville, Bolingbrook, and surrounding communities!

Book Now Online:


Regular Business Hours:
Monday - Friday: 11:00am - 7:00pm
Saturday: By Appointment


Our patients and clients have taken some time to write a review about Maplebrook Chiropractic!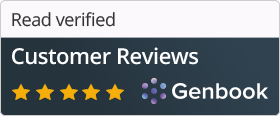 Patient Reviews: Click Here | Yelp Reviews: Click Here

Get your SWERVE on with a ZUMBA class! These latin-inspired fitness classes are being held at our office EVERY TUESDAY evening at 7:00pm. Call now (630.536.8002) to reserve your ZUMBA spot! As always, first-time students are always FREE! Click here to see one of our dances!

**NEW** YOGA Classes Begin in 2015! YOGA will be every Thursday Night at 7:00pm. Click here for details.

Stay up-to-date with all of our events - most are FREE for you! Check out our twenty second video commercial - click here!